We are excited to announce that our team at Clearline Recruitment has decided to charter new waters and move to new offices! We have enjoyed our previous location tremendously and due to the continuous successful career placements of our candidates – we are in need of a larger space!
From humble beginnings our team now boasts eleven full time employees. Our new location also allows plenty of space for future expansion, has a wonderful spacious boardroom for meeting and training purposes as well as a range of convenient nearby car parks for our clients. So action stations – and we were set to embark on a new journey! The Clearline Recruitment team members were responsible to pack up their own desks, a joint effort to label all boxes, IT transfers were in place, team work and the moving company arrived!
Please update our new office location address as follows :
Fourth Floor
132 Queens Road
Brighton
BN1 3WB
Our telephone contact details and email will stay the same and not change.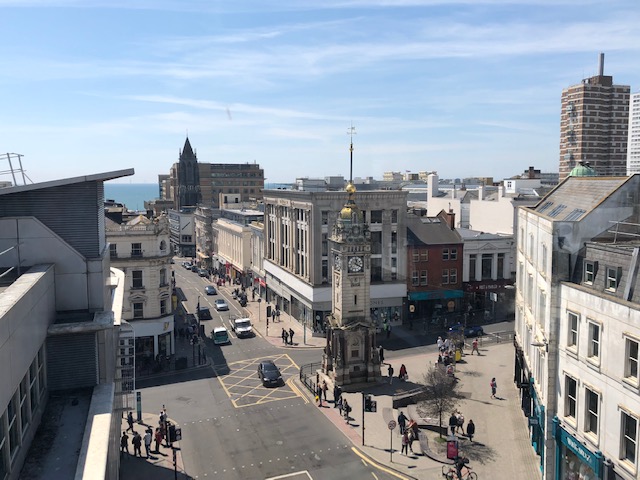 Our great new location is conveniently located in the heart of Brighton close to many great restaurants and amenities. Our offices are now simply a two minute journey from Churchill Square Shopping Centre (a prime shopping destination that has eighty-five shops!) and about ten minutes from Brighton mainline railway station.
The hustle and bustle will be happening directly outside our windows. Needless to say our team is super excited about our new chapter beginning. We are huge advocates for our local East Sussex community and we feel our new office location will further that commitment as we continue to build Clearline Recruitment.
We are embracing our move as a total refresh, new ideas and new innovative and creative ways of thinking. We look forward to serving you at our improved and more spacious office premises.
Thank you so much to all of you who have and continue to support our team. We appreciate you. If you are ever in our area please stop in and say hi and we would love to connect.
Now on to planning the celebration of our new digs!