Being of the highly determined and adventurous kind, our team at Clearline Recruitment set out bright and breezy this weekend to gallantly accept the challenge of the Starr Water Wars!
For those of you who have not visited the Hove Lagoon before – you are seriously missing out! The Hove Lagoon Model Yacht club was formed in in 1929 and is still today actively sailing model yachts! Other fun activities include boats trips, jet skiing, wake boarding and wait for it – the most fun one to participate in..The Starr Water Wars race!!
Our team consisted of the following carefully selected members (based on skills of course!) Andrew Stenning, Stacey Croucher, David Sinnot and Kate. Due to her admirable levels of boating and tenacious navigation skills her last name shall remain anonymous – she doesn't know it yet – but will be part of our team next year as well! (shh keep this confidential!)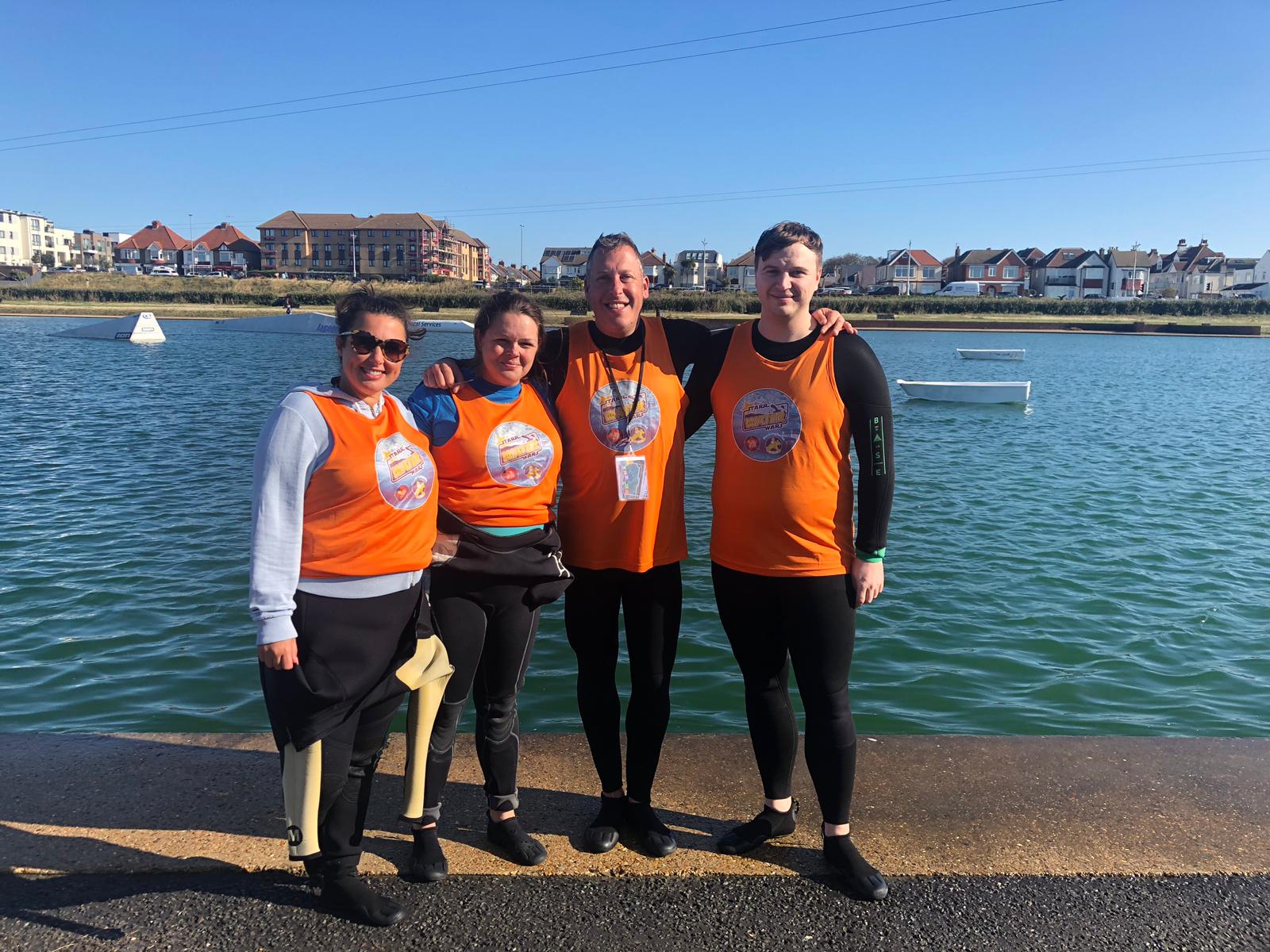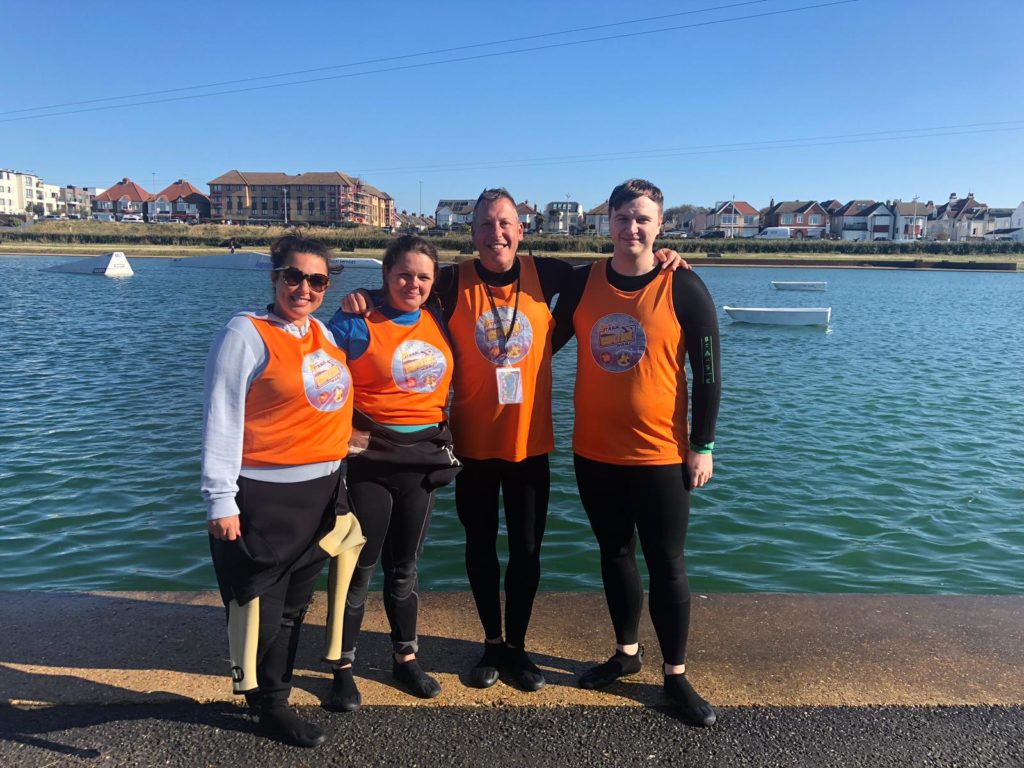 This year 64 men and women participated and battled it out in support of a very worthy cause – the Starr Trust and The Rockinghorse Children's Charity. The teams raised an amazing £6,000! Well done to all who participated! The winning team was West Sussex Fire and Rescue Service. They truly deserved it due to everything they do for our local community. Second place was awarded to Brighton City and Electrical Limited. We had a fantastic afternoon, our team proudly came 14th – be sure to give us a cheer!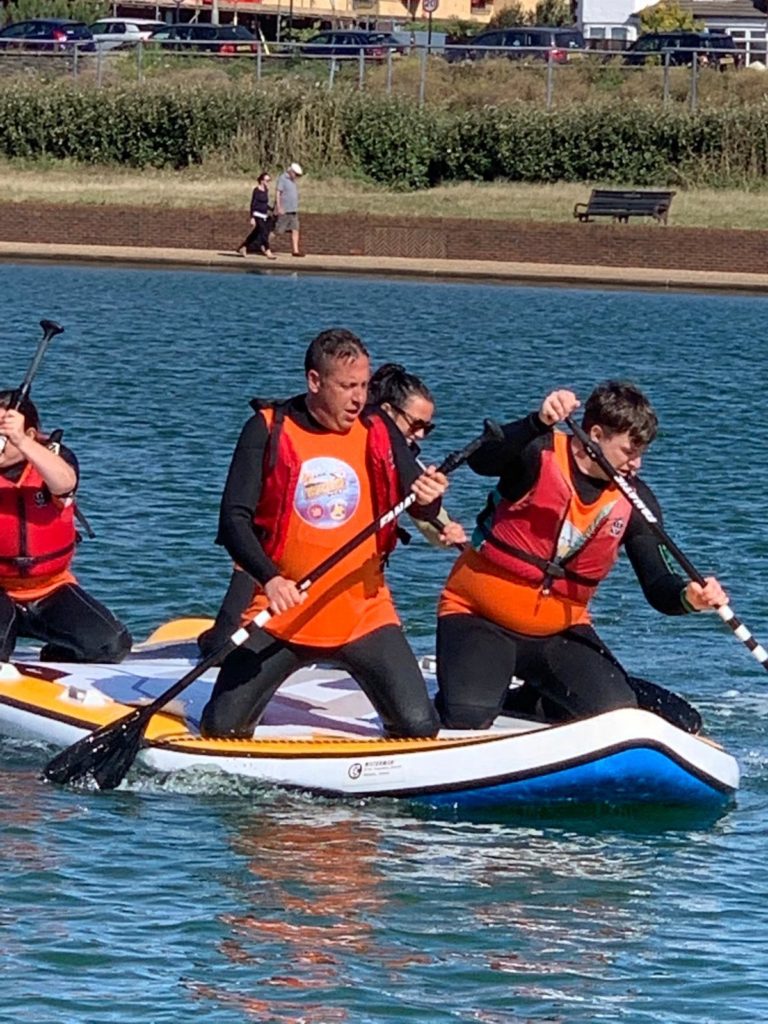 Thank you so much to everyone who came out to support this great event! A special thank you to Lagoon Watersports for assisting with organisation of this event. For anyone who is interested in participating or getting involved next year be sure to get in touch by emailing terrina@rockinghorse.org.uk or rosie@starrtrust.com