Our team at Clearline Recruitment were co-sponsors of a wonderful event that took place at The Grand Hotel. Legendary sporting personality Daley Thompson CBE attended to the delight of the 500 guests who were treated to a question and answer session.
Daley Thompson is a double Olympic Decathlon Champion born in Nottinghill in London and who now lives in our beautiful town, Brighton. For those who aren't aware 'Decathlon'means 'ten events in Greek' which was part of competition in the ancient Greek Olympics. The modern version however, has been around since the 20th century – a series of track and field events. Any athlete who participates has to excel as an all-round talented sports person.
He holds two Olympic gold medals, three Common Wealth titles and four world records and has since worked as a motivational speaker often appearing at corporate events. Daley also worked as an ambassador for the London Olympic bid.
Pictured Left to Right are members of the Clearline Recruitment team with a few of their guests.
Kevin Rowe, Gavin Willis, Angela Potter (Clearline Recruitment), Daley Thompson, Jamie Watson (Clearline Recruitment), James Naylor (Clearline Recruitment)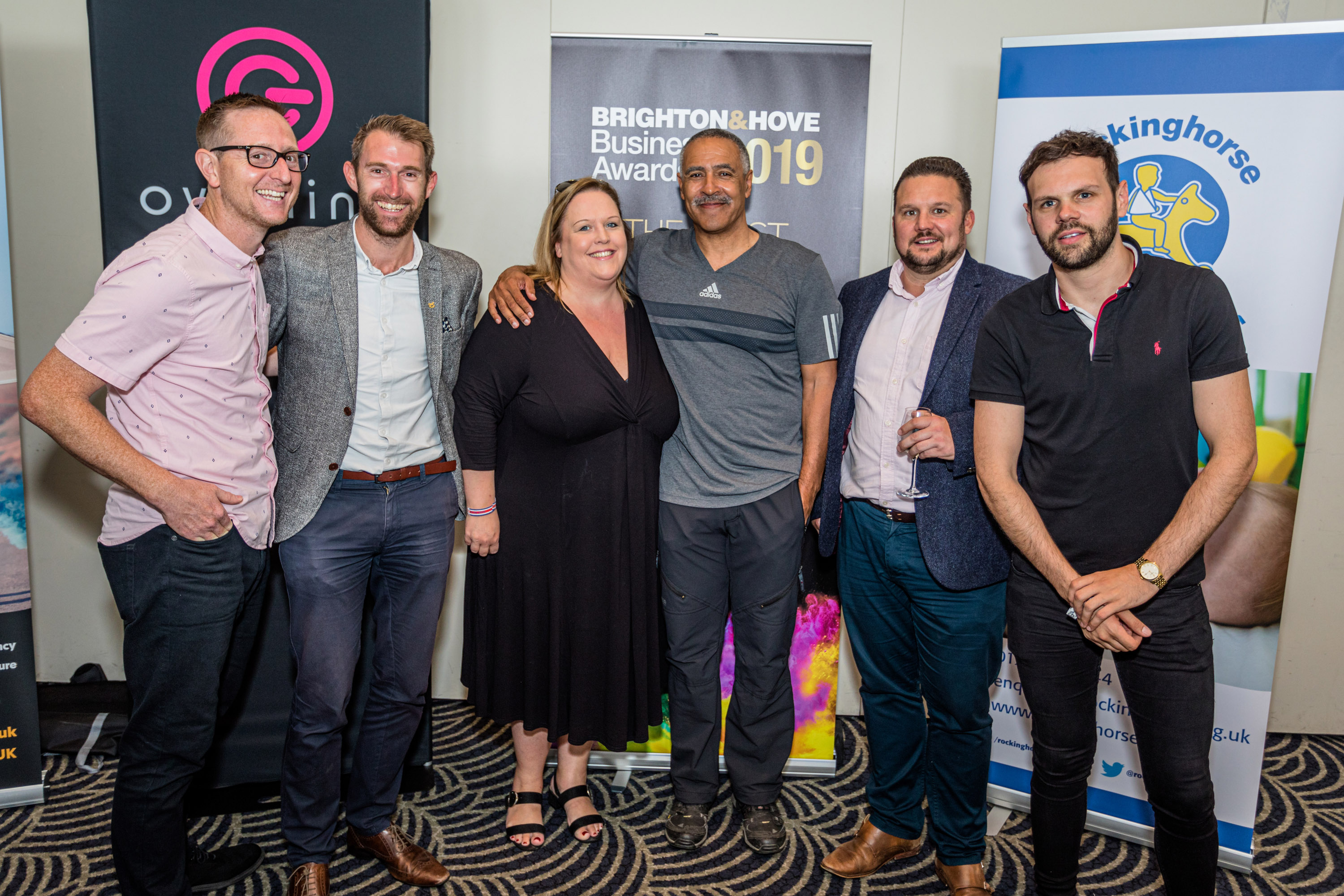 Guests were treated to a wonderful three course luncheon, commencing was an auction and a raffle. All in all we were absolutely delighted to raise an incredible £38,500 for the children's charity.
The RockingHorse Children's Charity will be using the funds to make an impact on young people who suffer from mental health issues. To quote Ryan Heal, RockingHorse CEO '"For many young people, this will be the next step on their road to recovery from mental illness. We hope this opportunity will help fulfil renewed hopes and dreams as part of an overall happy and healthy future for those supported through the programme.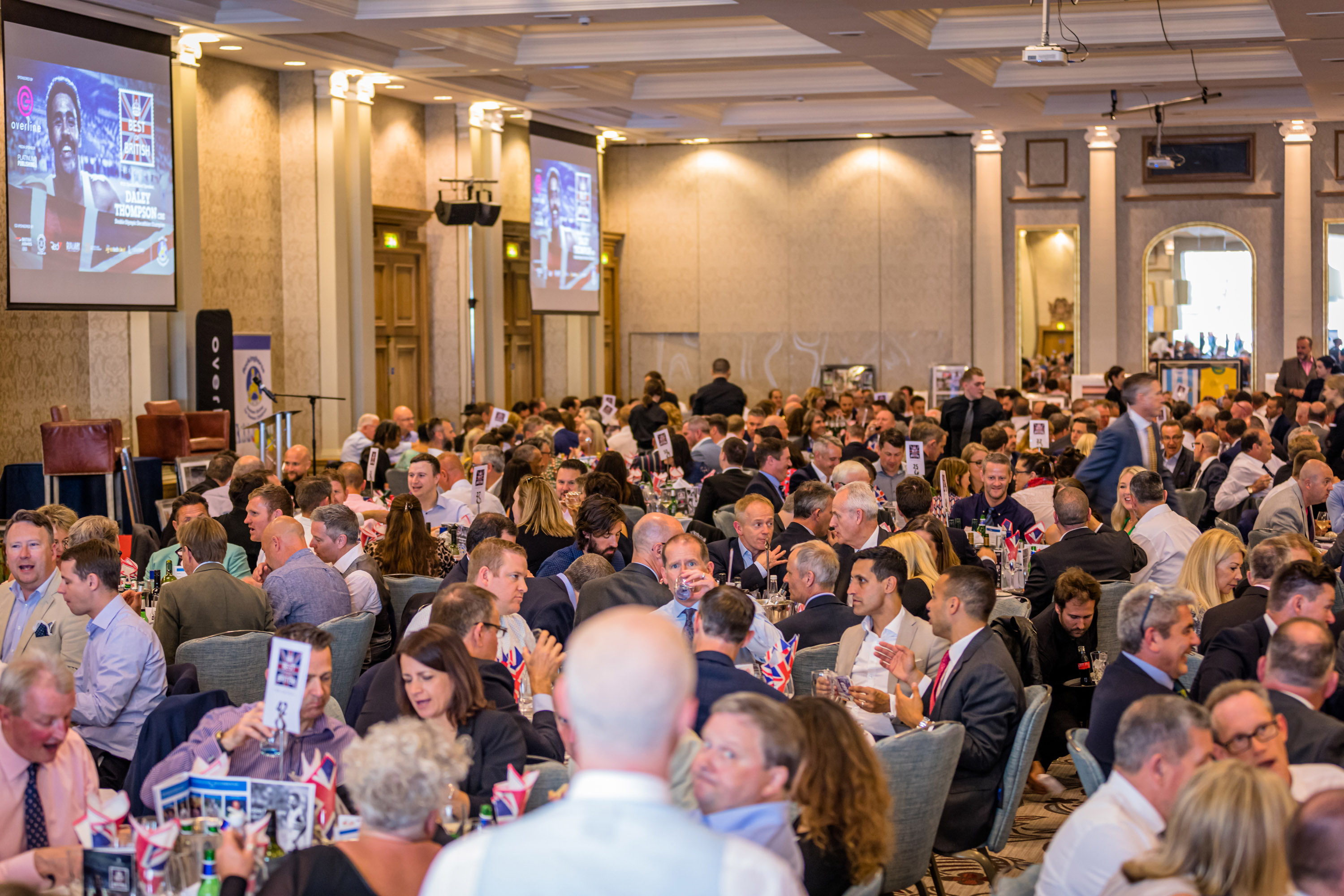 The RockingHorse team would like to thank the Best of British Brighton headline sponsor; Overline, and co-sponsors; British Airways i360, City Cabs Brighton, Clearline Recruitment, Extech Cloud, Leaders, Red7, Rix & Kay Solicitors, Fundraising Auctions, Mascol Events and The Grand Brighton.
For more information or if you would like to support this charity be sure to visit their website www.rockinghorse.org.uk Every donation no matter how great or small will make a difference.